Some of you might be wondering what Parrior Alpaka Electric Spin Scrubber is. Well, let me explain what the benefits are and how this scrubber works in today's time. Also, some of you might already have this tool in your homes but don't know the real benefits. Thankfully, the ingenious design of the Parrior Alpaka Spin Scrubber will blow your mind. It is different from traditional products.
A bathroom easily gets dirty if you don't clean it daily. Regular cleaning can make a massive difference, and if you don't have time to spend cleaning, you might try different tips to get the cleaning job done. After searching for a long time, you may come across amazing tips and tools for cleaning your Bathroom.

While searching for different options, you'll come across Parrior Alpaka Electric Spin Scrubber, which can do your cleaning job quickly.
What Are Electric Cleaning Brushes?
Electric cleaning brushes are the tools that help you clean your Bathroom and other areas of your home. These handheld devices get rid of dirt and grime from the surface. It is best to use laminate floors, vinyl floors and hard tiles.
If you want to know the use of this electric spin scrubber for your Bathroom, this brush works quickly to scrub away stubborn stains in your bath, whether you use it for tiles or glasses. It delivers lasting results.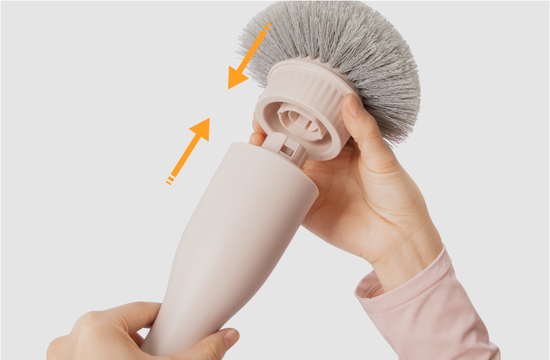 Steps for Using an Electric Cleaning Brush
The Bathroom is one of the house's most used rooms and is also one of the dirtiest. And if you have kids, then it's even worse. You can clean the Bathroom with a mop and bucket, but there is another way. We're talking about the electric spin scrubber, whereas Parrior Alpaka Electric Spin Scrubber is amazing. Here are the steps to use this handy tool:
Gather Supplies
Having the right supplies on hand is important before you start cleaning. Therefore, you'll need a mop bucket and mop, an empty spray bottle, Parrior Alpaka Electric Scrubber, an old toothbrush or scrub brush, gloves, and a trash bag. It would help if you had these supplies for cleaning, but you can easily manage the job using an electric scrubber alone.
Prepare the Space
After you gather supplies and an electric spin scrubber, the job isn't over yet. You must set up your work area to save time and avoid getting dirty or wet. You can use newspaper or old towels to cover the floor if needed. If you have pets and kids around, they can ruin your hard work. So, keep them away and prepare the space.
Let's Start with Sink
If you are ready to clean the Bathroom, the sink is the first place you should target, as we all know it gets dirty quickly. Don't get upset with dirty marks that make your sink look unattractive. Luckily, there's an easy way to clean your sink in just a few minutes, and it's not even cleaning products!

The Parrior Alpaka Electric scrubber is the answer! It is a lightweight, cordless scrubber with an ergonomic handle that spins 360 degrees to help you get into every nook and cranny of your Bathroom.
Clean the Toilet
If you have cleaned the sink, the next is to target the toilet. If there are any waste materials in the bowl, remove them before you start cleaning. After clearing the bowl, it's time to dip a scrubber into warm water and add a little bit of soap to it. Now start rubbing and cleaning the corners of the bowl thoroughly. Make sure you rinse your scrubber after every stroke and apply it gently.
Clean the Shower and Tub
Parrior Alpaka Electric Spin Scrubber can make your cleaning process easy and hassle-free if you don't have time to wash your shower and bathtub. Importantly, this tool has got your back, and it doesn't allow you to use your hands for scrubbing. Make sure you spray down the tub areas with warm water before scrubbing them with the Spin Scrubber. Repeat this process if any dirt or grime remains in these areas after washing, until it satisfies you.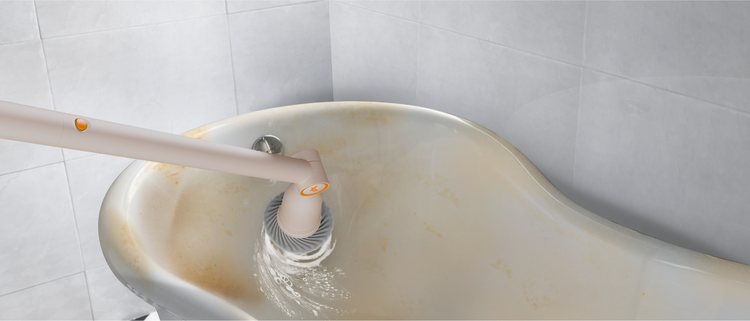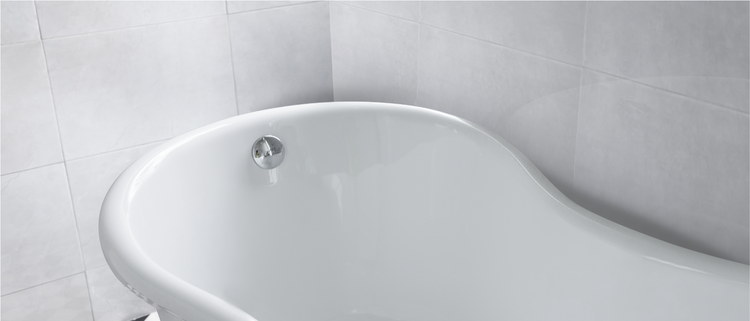 Clean the Floors
Are you looking for a quick and convenient way to clean your bathroom floor? This electric spin scrubber is the perfect tool that spins at high speed and removes dirt, dust, and grime from your bathroom floor. The scrubber has a large water tank and a spinning brush that allows you to rinse off any residue left behind easily. Undoubtedly, the rotating brushes always help remove dirt from your floor and leave behind a clean, smooth surface. It works great!
Additional Tips
Whenever you plan to clean your Bathroom, you must be careful when using an electric spinning scrubber. It's not a piece of technical equipment, but one should be aware of using it. Here are the additional steps that a household should not ignore at all!
Use Caution When Using an Electric Cleaning Brush
Electric spin scrubbers can be dangerous if you're unaware of the features or misuse them. They have sharp blades that can cut through most surfaces, so be careful when using this tool and make sure to follow these tips:
Keep the device away from children or pets, and ensure they don't come near an electric cleaning brush while running. It can badly injure them.
Don't forget to wear safety goggles when using an electric cleaning brush because the spinning blades can hit someone in the eye or face if they aren't properly secured on the device. However, the blades are not shown in this tool, but it's better to take safety precautions.
Change the Brush Head Regularly
Use a hard brush if you have hard water stains in your Bathroom. Using a soft brush makes sense if you want to clean your sink or bathtub. Apart from this cleaning activity, changing the brush head every three months is a must to keep dirt and bacteria away from it. The more you care about the brush head, the more you enhance its life.
Clean the Electric Cleaning Brush After Use
The Parrior Alpaka Electric Spin Scrubber has a simple and easy-to-use design. It comes with a special cleaning brush that is easy to use and remove. Make sure you clean the electric cleaning brush after use to keep it away from debris.
Conclusion
With so many products in the market, it becomes challenging for a user to buy the best spin scrubber for her bath. Additionally, our guide is not to make any guesswork for the users, as this unique cleaning product offers straightforward cleaning techniques to eliminate grime and dirt. Indeed, it's a complete tool for domestic users worried about traditional cleaning tips and local products.
Without any doubt, Parrior Alpaka Electric Spin Scrubber is a wonderful addition to your home that not only saves time but performs efficiently. You can deep clean your Bathroom using this handy device at a reasonable price. It is easy to use and offers massive functionality.